Welcome to Tainted Wings
Hello, Welcome to
Tainted Wingz
. This place on web is Salya's realm in the dark abyss on the net.
In this dark abyss of TW, you will find Salya's stories free graphics for you can use, vote on polls, join contests, play games and more. There are always something for you do here and find. Oh and you can buy art from Salya on the webstore. She may sell personal graphics if you ask her to, that is.
If you wish to help out, you may, just drop a comment or email Salya. She welcome all kinds of help and comments. Just no hateful ones. You won't what to go meet her demons..or would you? Of course not.
Donated Graphics, Gifts and suggestions are welcome.
Donate money to help Tainted Wingz to stay up, please!

Update blog
updates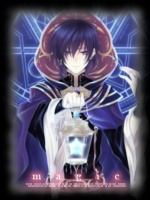 Hey peeps. I did some updates that I think you all would like to know.
Updates:
new layout and header
02 100x100 icons
Halloween Graphics are up. (sorry for it being late.)
Fall graphics are up but working on making more.
Christmas/Xmas graphics page is up but nothing on it yet.
00 Affiliates
If you want to donate graphics for the holiday pages, let me know in the cbox or comment area of this post. Also note that I'm working on thinks offline, so things will be slow going. But I'm working on it. XD Oh I'm redoing the cyberstamps to a smaller size and doing another set. Don't know which oc yet.
I do take suggestions for anyone who has ideas for TW. There is a page on the visitor's page called Ideas that is for suggestions but you are free to give them to be in the comment area of any update blog post, email or cbox.
Posted by Salya on 2019-11-01 15:04:26 CDT
tell a friend :: comments 0
---
Join/vote