Welcome to Tainted Wings
Hello, Welcome to
Tainted Wingz
. This place on web is Salya's realm in the dark abyss on the net.
In this dark abyss of TW, you will find Salya's stories free graphics for you can use, vote on polls, join contests, play games and more. There are always something for you do here and find. Oh and you can buy art from Salya on the webstore. She may sell personal graphics if you ask her to, that is.
If you wish to help out, you may, just drop a comment or email Salya. She welcome all kinds of help and comments. Just no hateful ones. You won't what to go meet her demons..or would you? Of course not.
Donated Graphics, Gifts and suggestions are welcome.
Donate money to help Tainted Wingz to stay up, please!

Update blog
Update and news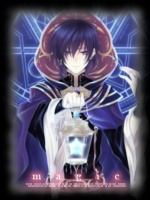 First the news, I'm low on Ve. D, so Once a week I have to take a pill to help with it, but I'm still getting sleepy easily. but oh well. I'm also taking pills for my back. My lower area on my back is always in pain, so I have pills to help...
Other then that, my guy got a job, working at Walmart, so we may start trying to get a baby soon. Since I wanna be a mom BADLY.
Now for the updates.
The contest is at the voting stage. So go vote!
Started doing layouts for you all. first one up is a stylesteet that I made, following a tut by Lovebrush.net So credit to her for the tut. lol Any tuts that I use for my layouts won't be listed....for now, but I'll make a stylesteet first before making layouts with them.
Made a Exchange for fun. Anyone is allowed to join. Icon for it will be on the visitor page...soon.
Coming soon
a new layout for Tainted Wingz
a Stylesteet of Tainted wings's layout.
Elyasia's opening day?
New icons and layouts.
V-day graphics. Late but w/e.
Last thing. I will be plugging in a random site at the end of my posts. So this plug goes to my forum since I need members...badly. So if you like to make graphics, Role-play, writing or just want to talk with others, then come join me at Tainted Onez. Link above the update post.
Posted by Salya on 2020-03-24 12:33:51 CDT
tell a friend :: comments 0
---
Join/vote