Welcome to Tainted Wings
Hello, Welcome to
Tainted Wingz
. This place on web is Salya's realm in the dark abyss on the net.
In this dark abyss of TW, you will find Salya's stories free graphics for you can use, vote on polls, join contests, play games and more. There are always something for you do here and find. Oh and you can buy art from Salya on the webstore. She may sell personal graphics if you ask her to, that is.
If you wish to help out, you may, just drop a comment or email Salya. She welcome all kinds of help and comments. Just no hateful ones. You won't what to go meet her demons..or would you? Of course not.
Donated Graphics, Gifts and suggestions are welcome.
Donate money to help Tainted Wingz to stay up, please!

Update blog
Sorry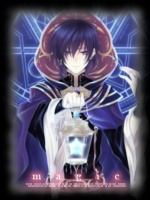 hey visitors and freinds. I'm really sorry for going MIA. I'm still feeling sick but I know what is wrong with me. I'm low on Ve. D2. So that's why I'm always sleeply. But I'm getting better now.
So yea.. for a next few months, I won't really be posting much since I want to get Elyasia up and going. but i may add a few graphics here and there as I do that. Hell I may change and update my layout if I get the push to do so. -yawns-
Posted by Salya on 2020-03-02 04:47:12 CST
tell a friend :: comments 0
---
Join/vote