Wallpaper Contest 01
Welcome to Tainted Wingz's first wallpaper contest of 2020! There are a few rules you need to follow for this contest so make sure you read them well!
Contest will go on until voting starts.
Voting will start on the 11th and end on 25th.
Winners will get listed on the 16th or 17th of April.
-Dates was updated since I'm behind.-
Rules
1. Must provide a link back to the contest page on your main page of your site, whether using a contest banner or link. It must be visible
2. You may submit multiple wallpapers, but only the latest submitted wallpaper will be used for the contest. Entries will only be added once the banner is verified that it is added.
3. The wallpaper must be exactly 1600x900 pixels in size.
4. The wallpaper must contain one of the listed renders below, or if you can recolor or draw Sailor Moon you can use that as well with my OC Dark Sailor Moon character (Senritsu). Her colors are black and dark red/maroon with her eyes being a dark shade of blue. If you have read the rules type the name of my OC character in the comments!
5. Please upload your wallpaper to a image hosting service or your own server with a direct-linkable link.
6. Wallpapers can not feature any inappropriate material.
7. Have fun.
The renders
game used xxxx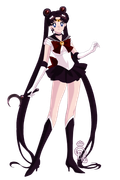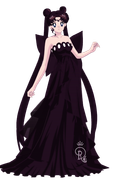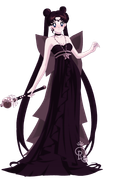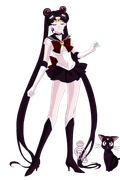 Colored Lineart: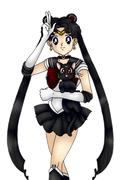 Prizes
•Gold Prize
Custom Layout
Free Commission of Artwork
4 small graphics (icons, buttons, etc)
A Spot on my "Elites" List
Grand Prize Winner Award

•Silver Spot:
Custom Banner/Header
3 Small Graphics (icons, buttons, etc)
Runner Up Winner Award

•Bronze Spot
2 Small Graphics (icons, buttons, etc)
Second Runner Up Reward

•Participation:
1 Small Graphic (icons, buttons, etc) (I typically do 88x31 buttons)
Participation Reward